Profile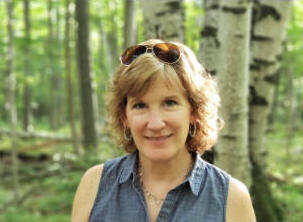 "Everywhere life takes me I notice color, light, texture, composition, and ambiance. I often find myself appreciating interesting details of such things as cracks in concrete or rust on furniture. In my artwork I capture these observations and twist, contort and transform them so you can experience your own world through a new perspective."
Western Springs based artist Margaret Prescott has been honing her skills using mixed media including oil and cold wax and collage. She is enjoying more freedom of expression and exploring new avenues of abstract art using tools varying from those found at stores to those picked up from the forest floor.

Margaret began her career in tradeshow and museum exhibit design which included architectural drafting, model making and graphics. She started Prescott Art Studio in 2005 where she specialized in portraiture including architecture, people, and pets, mostly using realism and painterly styles. Margaret's portraits hang in over 250 households.

Margaret is an active board member of The LaGrange Art League. She has won several awards and is published with cover artwork on "Tap Dancing On the Razor's Edge" by Paul Lubenkov. Her work was included in the 2014, 2018 and 2019 Alliance of Fine Arts Best of the Best Exhibitions. She was April 2019 Featured Artist at The LaGrange Art League with a solo exhibition. Margaret has a bachelor's degree in Fine and Applied Arts from the University of Illinois at Urbana Champaign.